Writers, researchers, explorers, and photographers. On this site you will find entertaining, informative travel articles from around the world, a specialized bookstore, and resources for the dedicated outdoor enthusiast.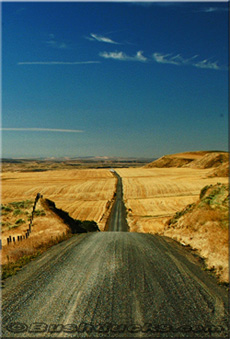 The Colorado High Country Pass page has its home here, providing updates on the status of many of the popular Colorado Jeep trails since 1998. UPDATING NOW FOR 2023!
Land Rover owners around the world can find a mechanic to work on their vehicle on the Land Rover Mechanics' page.
Best Job in the World? Read about Bushducks in Land Rover Monthly (North American edition). Aussie Land Rover writer, Norman Hall, provided this feature article about us in the March 2006 issue.
People who recommend us! Read what people have said about Bushducks...
Bushducks covers these areas:
Back Country USA... Utah Jeep Trails, Hunting, Rock Hounding, Camping, Colorado Ghost towns, Maps, Arizona Hot Springs, Hiking, Horse Riding, Climbing, Historic Saloons, Cowboy Culture, California Redwoods AND MORE...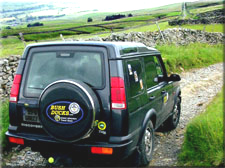 Europe... Touring, Rural Dining, Irish Castles, Camping, Spanish Bullfights, Scottish Golf Courses, English Pub Walks, Pyrenees Mountain Trails, Ghosts and Graveyards, Traditional Crafts, French Vineyards, Pony Treking, Bed and Breakfasts AND MORE...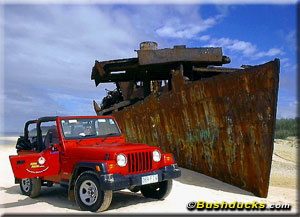 Australia... Outback Desert Travel, Beach Driving, Aussie Bush Tucker, Wildlife Viewing, Yarra Valley Wineries, Convict Heritage, Bush Camping, Aboriginal Culture, Queensland Rainforests, Yachting, Opal Fossicking, Gourmet Dining, Western Australian Wildflowers AND MORE...

Traveling to Europe this summer? Check out Renault Eurodrive -- the cheaper, more flexible option to convention car hire. Read Bushducks' article HERE or view the vehicles.

Want a site map? You'll find it here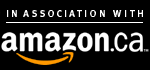 Home
Back Country Itineraries
Adventure Publications
High Country Pass Status
Adventure Travel Tales
Bushducks Land Rover
Links
Be informed when this site is updated: